About this Event
You're invited to join the Connecticut Democratic Party for our annual Ella T. Grasso Women's Leadership Brunch!
CT Dems will be celebrating women from across our state who have made outstanding contributions to the Connecticut Democratic Party.
Tickets start at $50 — get yours today to join us in honoring the incredible women leaders throughout Connecticut! This year's event will be virtual, so we'll send you a Zoom invite upon purchase of admission.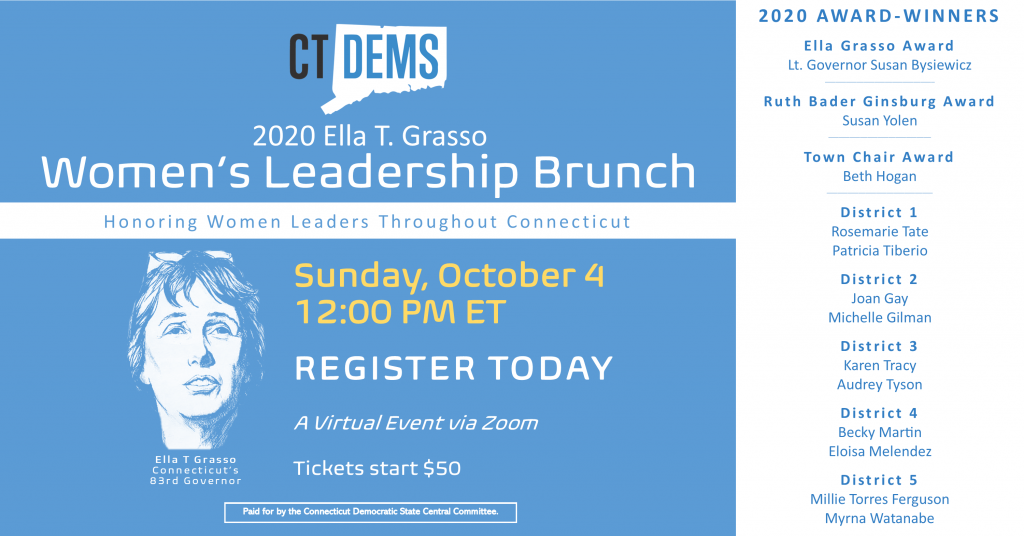 Date & Time
October 4, 2020
12:00pm-3:00pm