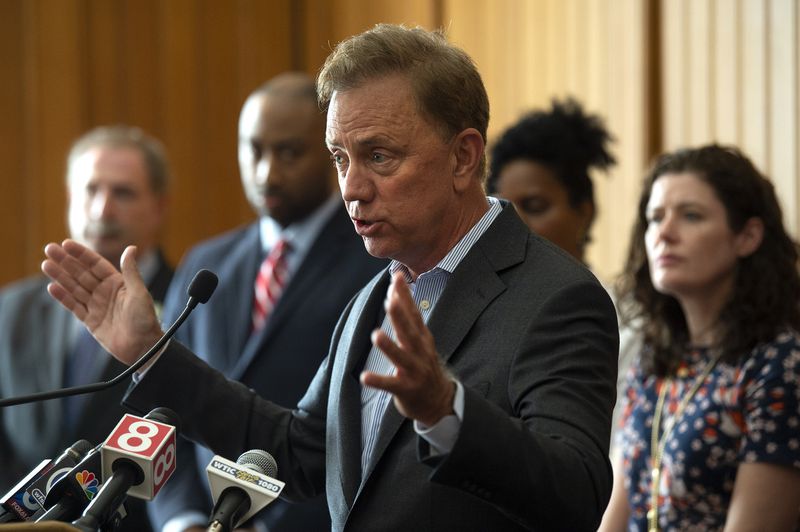 Below is Governor Ned Lamont's response to the Wall Street Journal's June 19 editorial. It appeared in the June 24 edition of the WSJ.
"Regarding your editorial 'A Connecticut Tax Story' (June 19): When I took office in January, I did so staring down the barrel of a $3.7 billion budget deficit, which we've since closed. Too often Connecticut doled out multimillion dollar tax incentives to businesses which either shouldn't have received them or used them to their own end, never planning to stay and grow meaningfully in the state. And one hand was tied behind my back inheriting previously negotiated state-employee union contracts.
I was the first businessman to win the governor's seat in more than 25 years. I'm a small-business Democrat, someone who knows what it means to balance a budget at the end of the month.
I wasn't going to sign a budget that increased income-tax rates for anyone in the state. I announced a self-imposed Debt Diet that reduced authorizations to Connecticut's decades-old addiction to bonding by 40%. I kept spending increases in line with inflation the first year of the budget, with a modest increase in the second year. And I maintained a rainy-day fund in excess of $2 billion—the largest in the state's history.
Wall Street was watching: Connecticut received its first positive ratings outlook from Standard & Poor's in years, and spreads on Connecticut general obligation bonds continue to narrow, reducing our borrowing cost. We must create a fiscal climate in which businesses choose to locate, grow and thrive. That largely means getting our fiscal house in order, and providing tax reliability and stability. My budget eliminated the Business Entity Tax and phases out the Capital Base Tax, and it reset our relationship with the state-employee unions. I am not willing to tear up the contracts and break the promise we made to the people who serve our citizens. But we need to take a step back and look at the condition of our state's finances and determine the best path forward to ensure fiscal stability for all 3.6 million of our residents.
While I would have preferred the UTC and Raytheon new headquarters to have been located in Connecticut, I was pleased that they worked with my administration and announced they would be making 1,000 new hires and locating Otis Elevator here upon its planned spin-off.
Part of what ails Connecticut is a willingness to harp on the past instead of focusing on the great assets we have."